Imagine spending your summer working side-by-side with some of the brightest minds in the tech industry, where your ideas are not only welcomed but encouraged. The Visma summer internship programme is your ticket to gaining hands-on experience, shaping future technologies, and setting the stage for a meaningful career in tech.
A little about us
At Visma, we create brilliant ways to work. We're a collective of nearly 200 companies spread across 21 countries. Together, we form a network of growth-minded, innovation-driven tech experts on a mission to simplify people's lives.
On work days, you'll catch us developing and delivering cutting-edge business solutions for cloud accounting, payroll, ERP, project management, logistics…and so much more. On weekends, you'll catch us offline and plugged into nature, time with our family and friends, and everything that helps us recharge.
The best part? When you work at Visma, you get the best of both worlds: the feeling of a local startup with the perks of belonging to Europe's leading software company.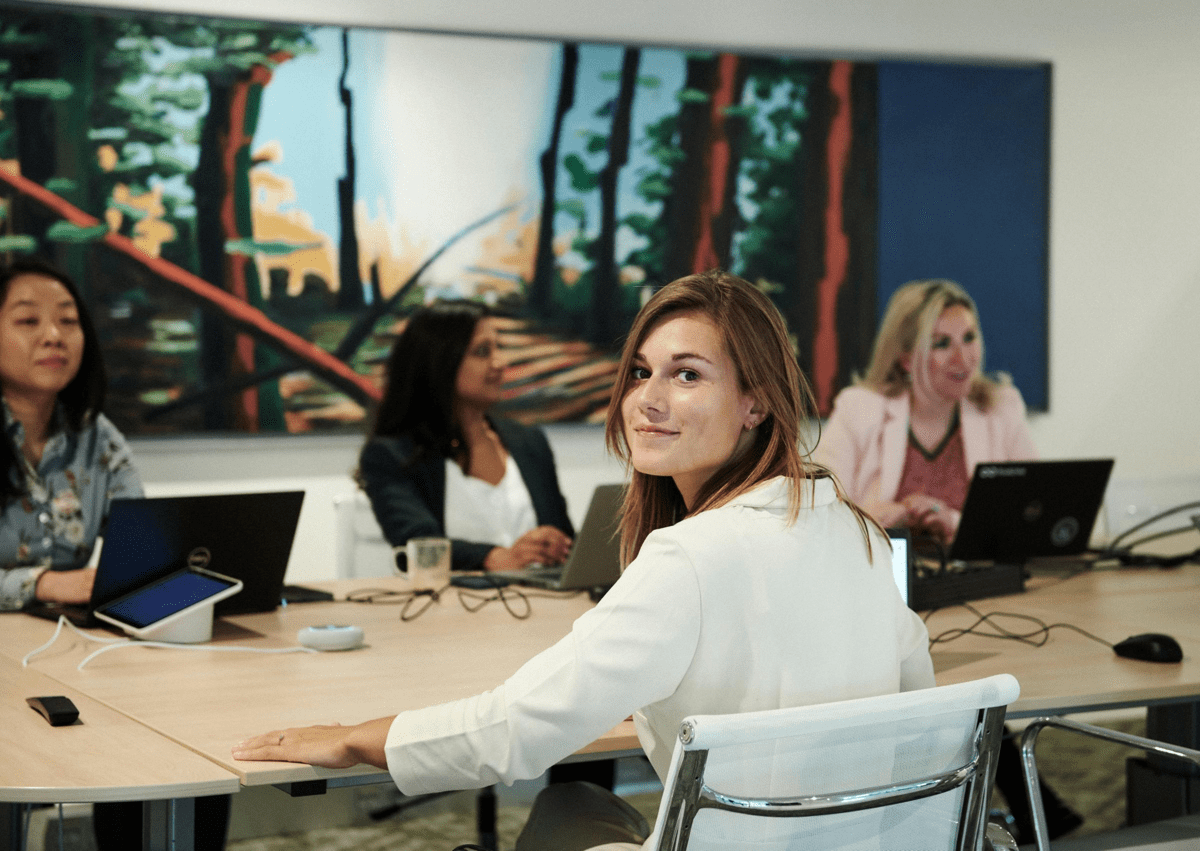 What you can expect
As a Summer Intern in Visma, you'll have the opportunity to work in one of three areas: software development, AI development, or business development. From day one, you'll be an integral part of your assigned team and will contribute to strategically important activities. Here's a little overview of some areas:
Software development – You'll work closely with our software developers and contribute to develop new functionality for our mission-critical products. You'll get hands-on experience and learn the ins and outs of back-end and front-end development, cloud technology, user experience and security. You can read more about tech at Visma or see how former developer students spent their summer at Tripletex.
AI development – You'll work with our first pure AI company, Visma Resolve, to streamline and improve operations of small and large companies, hospitals, health care facilities, and schools across Europe. Your technical work will include implementing algorithms, models, and other solutions for machine learning and mathematical optimisation. Get to know Visma Resolve.
Business development – You'll work in the intersection between technology and business, where you will get challenged in a project in one of our mission-critical products. The variation in projects is broad, and the work can contain everything from challenging business models and looking into our product packaging and go to market strategy to analysis of complex data sets and M&A. The projects are a perfect fit for you that loves both tech and business.
See what the 2022 summer interns got to work on!
Who we're looking for
If you're a student in their third or fourth year of studies and are ready to gain real-world experience at one of Europe's largest software companies, we want to meet you! Perhaps you have an undiscovered developer inside you and are motivated by programming and finding new solutions. Or maybe you have ambitions to work strategically with technology and lead future technology projects. You may be studying IT, computer science, communication technology, informatics, or industrial economics or economics.
Either way, you should be ready to:
Challenge the status quo
Use critical thinking skills to solve complex problems
Be a self-starter who also works well on a team
Demonstrate great written and verbal communication (in both Norwegian and English)
Sound like you? Apply today! 
We'll start reviewing applications on September 3rd. But, you can apply through September 19. Keep in mind that we'll start hiring as soon as we start reviewing applications, so we highly recommend you get yours in as early as possible!